It has been a while since we've had a video on the blog so I am digging my heels in and I'm going to do a series of them for you. I am a little nervous in front of the camera but I am told that it gets easier. So keep in mind that I am no Martha Stewart or Rachel Ray. I will pause trying to think of a word I need and will try not to call my Pazzle Alligator Clip a Roach Clip again.
Over the next few weeks, I plan on showing you several TIPS, TRICKS, and HOW-TO videos. These are just little techniques that I have used for years and never gave them a second thought. In the back of my mind, I guess, I think that all scrapbookers and card makers are privy to this information but I was recently reminded that we are all on different levels of the art. Some of you are beginners while others have been doing this for years.
When I show my work I get emails asking, "How did you do that?" or "What is the secret to getting that to look that way?" Most of the time it is a simple technique that gets the end results. You have to remember if it is difficult I don't do it!
This particular video is on how to flip a die cut to get a mirror image without having ragged/rough edges. You can use this technique to make two of the same object go in the opposite directions such as when I did the "I'm Nuts About You Card" or when I made the "M & M Santa" have boots and mittens.
Watch it and leave me a comment or two on whether or not this was helpful to you OR if there is something you see on our blog and want more information on, leave us a comment and we will see if we can help you out with that in a future video.
To do this technique you will need a die of your choice, a stylus , a hard surface to work on, adhesive of your choice. On the card in the video I used the QuicKutz
SQUIRREL
on the Santa I used the QuicKutz
BOOT
, and Boss Kut
OVEN MITT
, and for the Cupcake Pick I used the QuicKutz Lady Bug.
A very special THANK YOU to my daughter, Breanna, for taking time out of her day to help me video tape. (She was behind the camera.)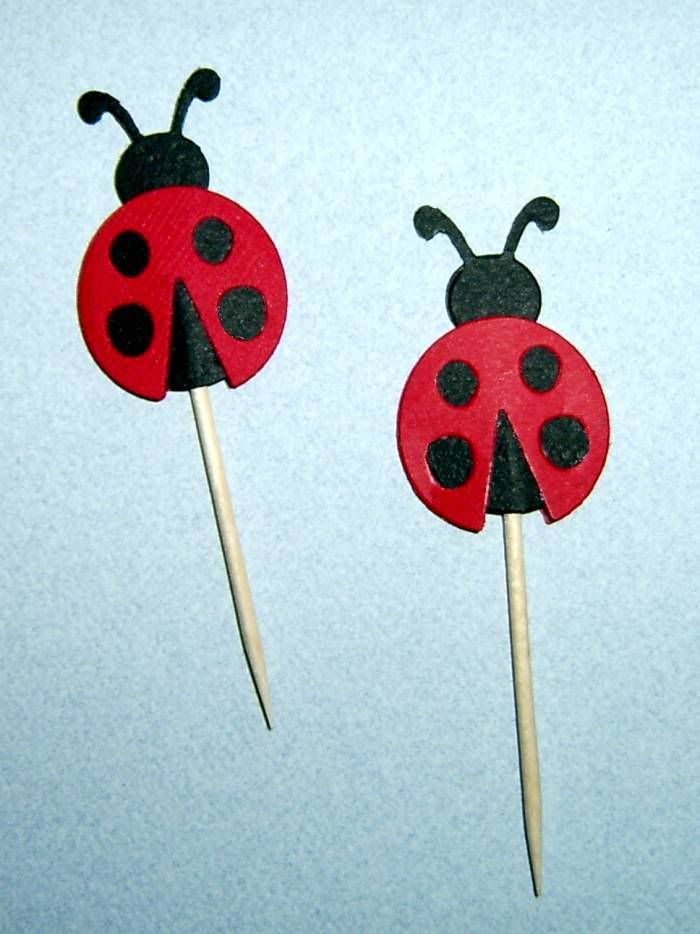 I hope that you enjoyed the video and that it was helpful.
Happy Scrappin'!
Brenda
Before we end today I want to show you some more projects with the Quickutz January Release. These dies are soooooo versatile! I LOVE them all! They also released some shapes for the Silhouette. Look what Jenn did with the Donkey Silhouette shape!
Don't adjust your monitors...you're seeing it correctly! That's right, Jenn turned the Donkey into a Zebra! How cool is that?! She simply cut the image twice and layered them together! So cute! And, this shape is available as a
Revolution Die
or as a Silhouette Download!
Now look at this card!
That
Revolution Cupcake
is YUMMY! I love that die! Notice the embossed background. I used the
Cuttlebug Number Collage Embossing Folder
and dabbed it with ink after I embossed. For the cherry, I actually cut it from white cardstock then colored it with my
Copic marker
. That's a tip I got from DT member Veronica! It worked great! Then, after I colored and blended it I covered it with Diamond Glaze to give it a nice shine. I used my
Spellbinders Nestabilities
to create the scallop circle and mat and the Spellbinders Double End Tags. A bit of ribbon and some brads and that's it! I intentionally chose softer colors and kept the color pallet to a minimum. Here's a closeup view:
Well, that's all for today! We hope you've enjoyed it! Our DT is busy getting more videos and projects together so stay tuned. The subscriptions are rollin' in...thank you! And, Jill pointed out that there are two sign-ups on the upper part of the blog. The Feedblitz will get you the blog posts automatically sent to your inbox and the newsletter will get you all the great updates from the
store
like sales, releases and such. Thanks Jill for noting that! We'll see you back here Friday with some more great projects from both the December and January releases! Thanks for stoppin' by!
Katie